Silver Bonsai Gallery
Modern Heirloom® jewelry is exclusively sold at Silver Bonsai Gallery.
(252) 475-1413
silverbonsai.com
905 Us Hwy 64, Manteo, NC 27954

Silver Bonsai Gallery
Silver Bonsai Gallery on Roanoke Island in the Outer Banks are specialists in the art of engraving, jewelry design, repair & restoration. Alongside our own jewelry-making studio, Modern Heirloom®, we proudly show a variety of fine arts & crafts from both local and nationally renowned independent artists. The living art of bonsai is also a favorite specialty at the gallery, so look forward to exploring and learning about this ancient art. Silver Bonsai Gallery was first opened in 1997, located in one of the historic homes on Roanoke Island. The original owner of the home that houses our gallery and studio was Lonnie Gray, a member of the Historic Pea Island Life Saving Station. Lonnie had built a small shed in the back which Ben and Kathryn converted into their jewelry studio right away. Flash forward 25 years, two major floods, and many layers of renovation later - the Silver Bonsai Gallery is now 9 feet taller thanks to a lift and the Modern Heirloom® Jewelry Studio is located inside the gallery for visitors to see the creative process behind each Modern Heirloom® and meet the makers of Holton Stewart Designs.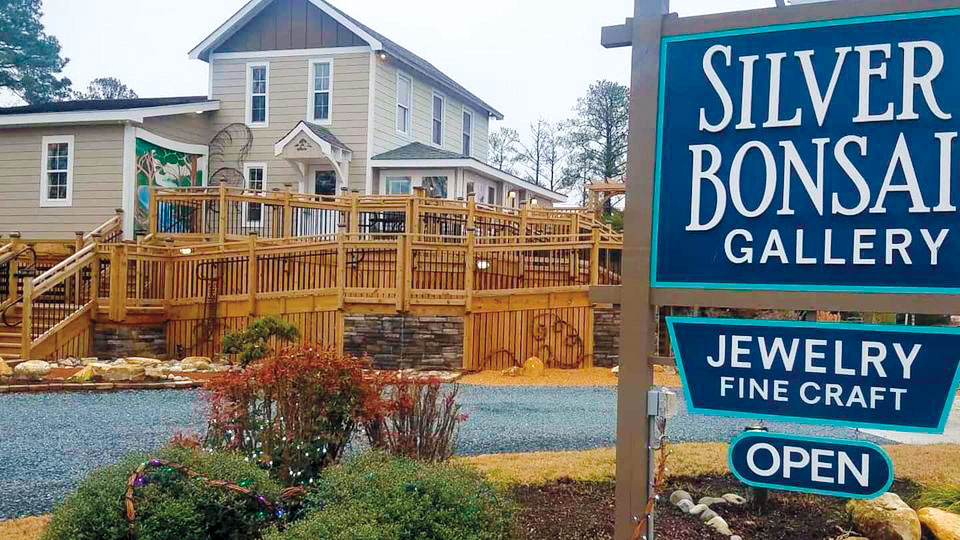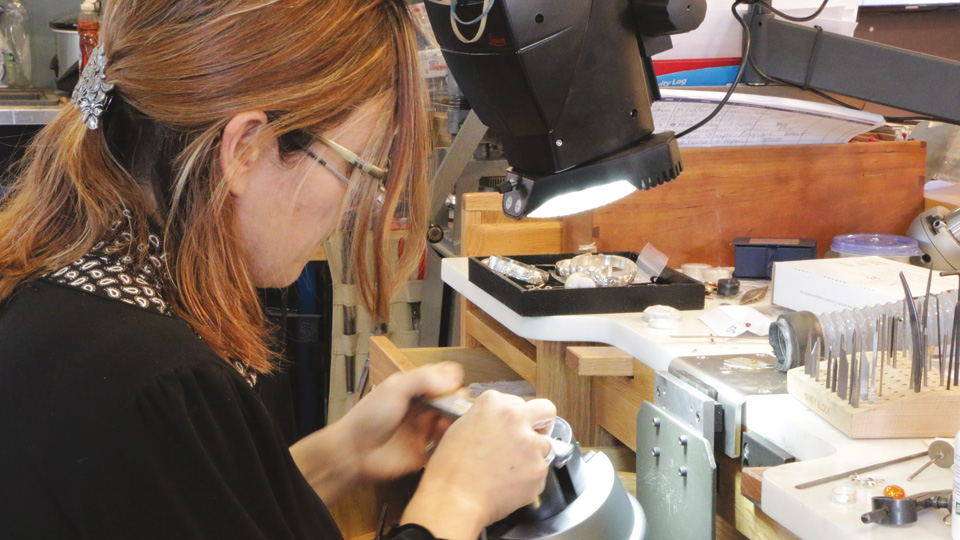 Modern Heirloom® Jewelry
We are often asked how we came up with our Trademark. It was quite early on in 2005. We had introduced numerous modern technologies including CAD, CAM, and laser welding to our toolset and had also begun mastering many heirloom techniques such as Advanced Stone Setting and Hand Engraving techniques. We found ourselves making jewelry pieces to mark these momentous occasions for our visitors. Weddings, anniversaries, birthdays, and even passings to name a few, and we cherished the opportunity to help families in creating these significant pieces. We often would (and still do) reset and restore family pieces to carry their legacy forward. When not recreating or restoring, we were designing and making the next generation of new creations with a sense of nostalgia and timelessness. These pieces are not simply accessories; they are meant to be passed down as family heirlooms, carrying with them the stories and memories of those who wore them before.
We created Modern Heirloom® and the name became synonymous with our creations and was proudly granted an official US Trademark for Modern Heirloom® in 2011. Next time you need to mark that special moment, capture it through a Modern Heirloom® to be carried on through this and future generations.